Part One
In groups of four students, research each region: Below are the regions that you will need to research
hints:
Use your SS book, chapter 2 to start your research, then get any missing information from the yellow Regional Research Links that are listed below.
Work with one partner from your group
Split up the work so that each partner group has a fair number of regions to research
Once you have researched all 7 regions, bring your work back to the entire group and continue on with Step 2.
| | | |
| --- | --- | --- |
| Mountain States | Southwest States | Plains States |
| Northeast States | Southeast States | Pacific States |
| | Great Lakes States | |
Here are some of the important things that you will need to look for in each region as you do your research:
Transportation

Climate

Landforms

Population

Economy

Other important factual information

Businesses that could provide supplies for the new theme park

History
You will need to use at least one copy of this Disney Research Template to help you research each region.
---
Part Two
Once the research for each region is complete, bring all of the information back to your whole group. The group will need to talk about each region, explain the factual reasons why that region would be the best place to host a new theme park and after listening to the details about each of the regions, come up with a decision on a specific region, state, and city in which to place the new park (this step will take excellent listening and cooperation on the part of each group member).
---
Part Three
After deciding on the best place (state and city) for the new park, the group will need to decide on the best theme. For their new theme park, groups will choose its:
Name

Theme

At Least

Five Proposed Attractions - Create at least one attraction for each category below:

History
Famous People
Major Landforms
Major Landmarks
Tall Tales or Fables
Use the Theme Park Resources below to help you decide upon the theme for the park and its attractions:
---
Part Four
Next, individual group members will write a persuasive proposal to The Walt Disney Company that details why their groups' chosen location is the best place for their theme park. Each group member will need to use a copy of the Persuasive Essay Template to help them write their essays. If your teacher did not give you one, click here to download a copy of the Persuasive Essay Template.
Click here to go directly to the Persuasive Essay Rubric.
---
Part Five
Each group will try to persuade the Disney Company to build their park at their selected location by creating a 30-second iMovie commercial. This commercial must contain the following:
Physical map of the area (created by the group)
Models and pictures of what the proposed theme park might look like
Factual reasons with visuals as to why the chosen area is the best place for the new theme park
Click here to go directly to the iMovie Commercial Rubric.
---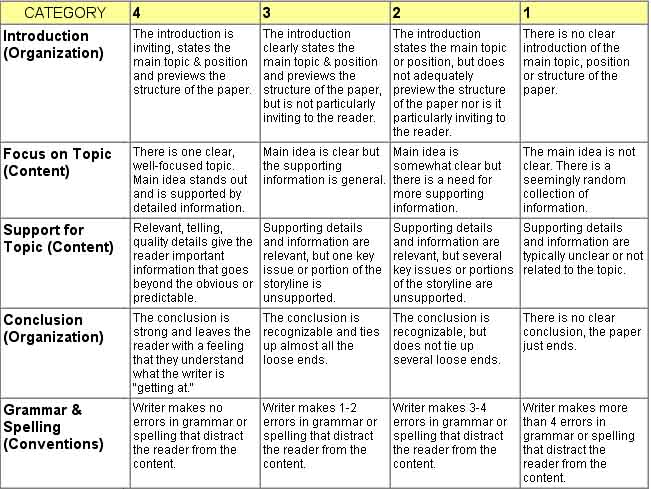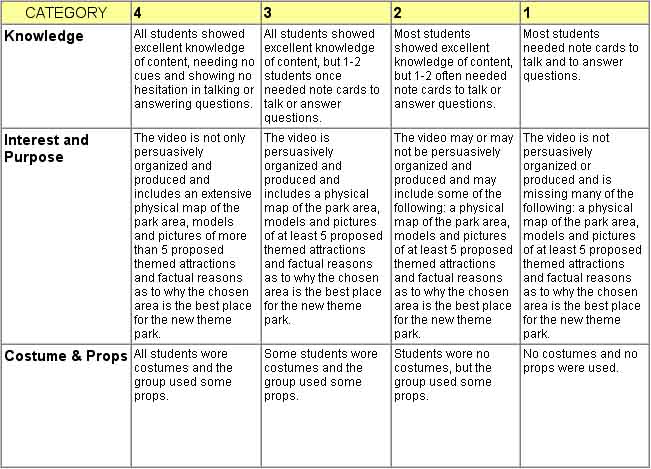 ---
Social Studies

Persuasive Writing

* Understand the complex physical and human characteristics of people and places (geography).


* Writes clearly, effectively & persuasively
* Understands and uses the steps of the writing process.